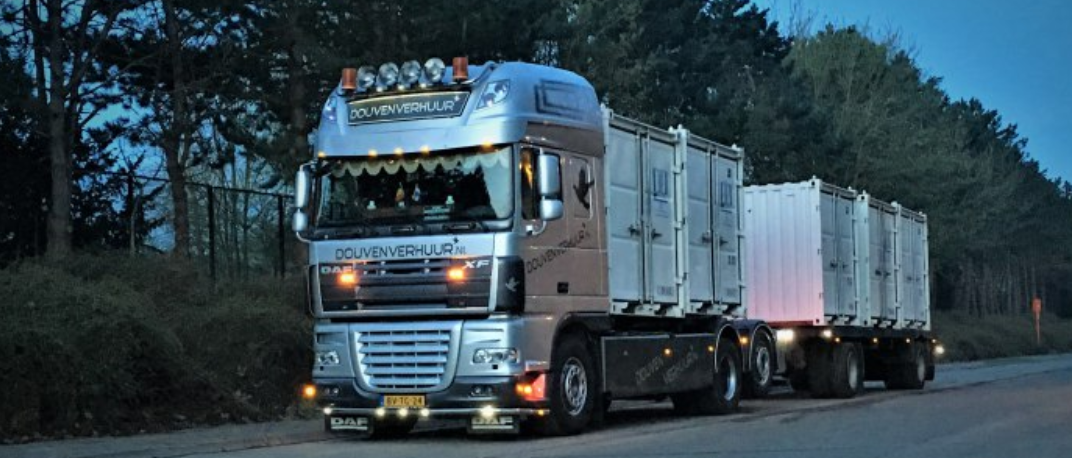 Douven Verhuur has its own transport service.
Do you want to outsource the transport of container rental? Douven Verhuur in Weert has its own transport service and is happy to assist you. With years of experience in the event industry, we know better than anyone that efficient construction and excellent transport service are essential.
Douven Verhuur has its own transport service. Rented products are delivered, placed and picked up by experienced drivers, quickly and by appointment.
The drivers understand better than anyone that work must be done efficiently during the construction days of an event, and then Douven Verhuur shows its expertise. "Due to our way of working, we can install a loaded cooling container in minutes, centimeter-accurate, with minimal delays for the other parties!"
Om hun diensten nog beter te kunnen opvolgen, en de beste service te bieden aan hun klanten, zet Douven Verhuur en Transport sinds kort de applicaties van EuroTracs in.
For the registration of the orders and the preparation of the planning, eTrans is used, and the drivers are perfectly controlled via the on-board computer solution eMobile.
More information about Douven Verhuur: douvenverhuur.nl
More information about eTrans TMS